This 2020 Best Laptops list is comprised of a mix of reviews of laptops performed by expert reviewing as well as a methodical analysis of online reviews to pick the very best premium laptops for business and pleasure needs. Everyone's specific needs are of course different, so this is presented as a list of options, with explanations for each choice below.
Best Overall Laptop: Dell XPS 13
Retail price starting from $2,790
Tiny screen bezels
Great performance
Limited ports
Can get expensive
Purchase
Qualities
Dell's XPS 13 laptop is often held up as the gold standard for premium laptops. As you'd expect from Dell, it's a build-to-order beast with the choice of the latest generation of Intel processors, meaning you can make the Dell XPS 13 a very powerful system – for a price.
It also stands out thanks to its extremely thin screen bezels. While it's only running with a 13-inch display, those thin bezels mean that it can do so in a more compact but sturdy frame, without distracting you from the task at hand. It's not equipped with an abundance of side ports, however, so it may require you to buy a dock if you're awash with peripherals.
Best Budget Laptop: Dell Inspiron 15 3000
Retail price starting from $799
Choice of Intel or AMD processors
Good RAM and storage options
Cheaper build
Lower resolution display
Purchase
Qualities
When you're looking for bang for your buck, you're playing in a territory that constantly shifts because the bargain models of six months ago can often outpace newer models in the same mid-range price point. That's where Dell's Inspiron 15 3000 series typically shines, thanks to the use of a variety of processors from either Intel or AMD, so you can balance performance against price.
They're also constantly on sale somewhere, further increasing their value proposition. Many online reviews do point out their slightly cheaper build as a drawback, however, alongside displays that don't even hit Full HD.
Best Windows Laptop: Dell XPS 13
Retail price starting from $2,790
Tiny screen bezels
Great performance
Limited ports
Can get expensive
Purchase
Qualities
The Dell XPS 13 takes the nod here, too, because the practical reality of the laptop market is that it's still absolutely a Windows world. Its appealing thin bezel gives it a more compact form factor than previous XPS generations, while still keeping that vital portability in mind. Dell's build-to-order strategy means that it stays nicely on top of the latest processors, so you can also configure yourself a very powerful XPS 13 – something that numerous online reviews specifically note.
As always, there are trade-offs, with only a small selection of side ports and the speed of iteration means that you do have to carefully check what you're getting processor-wise to make sure that it's what you actually need.
Best Apple Laptop: Apple MacBook Air 2020
Retail price starting From $1,599
Excellent keyboard
Tenth-gen Intel processors
Battery life could be better
Apple's future is in ARM
Purchase
Qualities
This is a close-run race, and for the true power users, there's little doubt that the Apple MacBook Pro 16 is the laptop to buy if you want a lot of power for intensive tasks like video editing. Apple's MacBook Pro 13 is also a good option if you go for the higher-end models, but it's impossible to look past the full value picture that the Apple MacBook Air 2020 provides.
The MacBook Air 2020 is a very thin and light laptop with excellent build quality and a market-beating keyboard, along with the smooth performance of macOS. You are limited by Intel's GPU power – if you want heavy video editing, a MacBook Pro might be a better bet – and Apple's already signalled that its future lies in its own ARM-based "Apple Silicon", but for the general market looking for a premium Apple experience, the Apple MacBook Air 2020 is the laptop to buy.
Best Ultraportable: HP Elite Dragonfly
Retail price starting from $2,660
Very thin
Very light
Low GPU power
Mediocre audio
Where to buy
Qualities
HP's Elite Dragonfly took the crown as the world's lightest ultraportable when it launched last year, and if you do struggle with heftier laptops in your bag when you travel, it's a good option to consider. It's not just a question of landing in at under 1kg (just), but also HP's suite of productivity and security apps that come pre-installed, making it a good choice for corporate types who want more than just a plain Windows 10 laptop.
Despite its thin and light status, numerous online reviews call out its exceptional battery life as a big plus, which is also what you'd want from a traveller's laptop.
Best 2-in-1 Laptop: Lenovo Yoga C940
Retail price starting from $3699
Good performance
Great audio
Middling GPU performance
Stylus tough to remove
Purchase
Qualities
Lenovo's Yoga line comprises a lot of 2-in-1 models – it's rather inherent in the Yoga name – with the C940 being a great premium option. The 2020 model packs the latest tenth-gen Core i7 processor with either 8GB or 16GB of soldered RAM, although its use of Intel's Iris Plus graphics means that it's far from a gaming powerhouse.
Where the Yoga C940 scores over its competition is via its included stylus, which sits within the body of the laptop, so you shouldn't easily forget it. It can be a little tricky to remove in a hurry, but this is still a great option if you need a 2-in-1 device with a strong productivity focus.
Best Gaming Laptop: Alienware Area 51M
Retail price starting from $4,999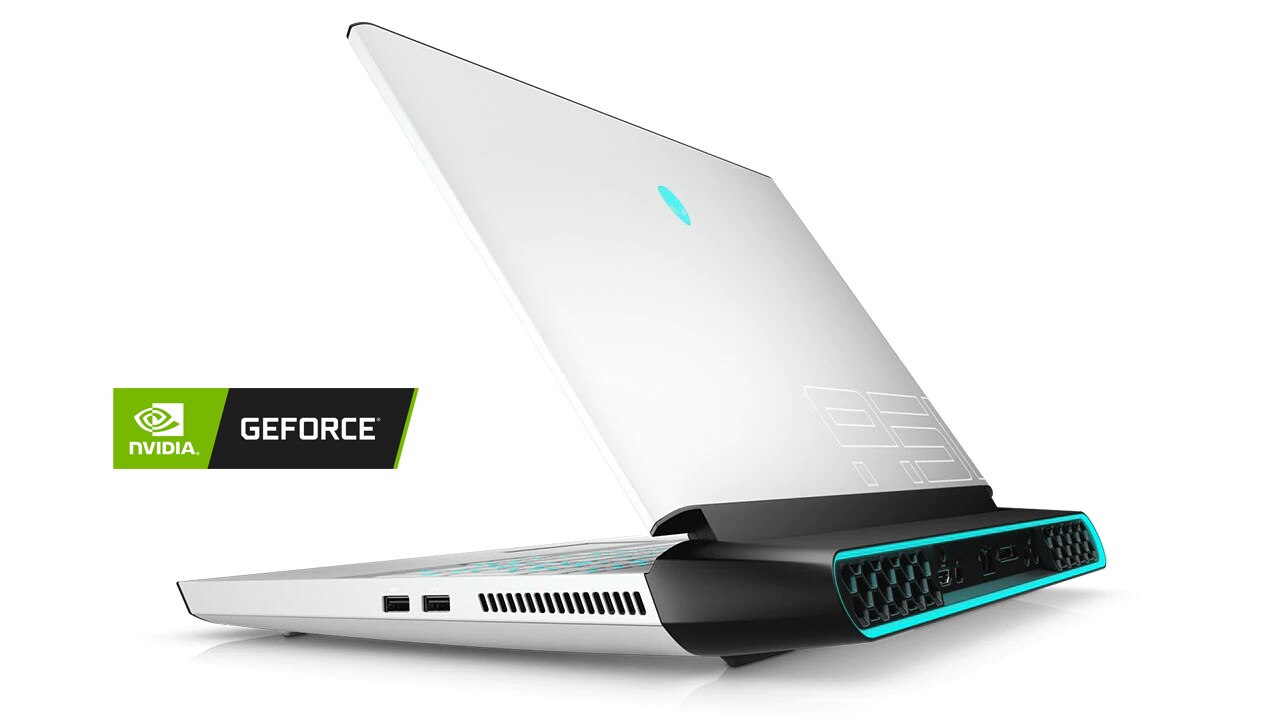 Excellent performance
Highly upgradeable
High asking price
Very heavy
Purchase
Qualities
Alienware's Area 51M scores highly with online reviewers in the extremely competitive gaming laptop space. Its configuration options mean that you can build out an almost insanely powerful gaming laptop if your wallet is hefty enough, which makes it a great choice for even the most demanding gamer.
Where it really stands out is in the fact that it allows for an almost unprecedented level of upgradeability. For many laptops these days, you're lucky if you can bump up the RAM once it's built. The Area 51M takes it all the way to the CPU and GPU, meaning that while you do have to lay out serious cash for one, it's got a potentially very long and bright future ahead of it.
Best Work Laptop: Microsoft Surface Pro 7
Retail price starting from $1,249
Plenty of power
Compact size
Design is a little dated
Low number of ports
Purchase
Qualities
Microsoft's Surface line strongly pitches towards the work crowd, and the seventh generation of its Surface Pro line is a generally impressive device that very closely follows the design ideas laid down all the way back to the first-gen models. While Microsoft does offer up other laptop options, such as the Surface Book 3 and Surface Pro X, the Surface Pro remains the model to buy – as long as you remember to budget for that keyboard that Microsoft really ought to make a standard inclusion by now.
It seems likely that Microsoft will switch it up for the next-generation Surface Pro in design terms to something closer than the Surface Pro X and, hopefully, that will bring a few more ports along for the ride too.
Best Student Laptop: Apple MacBook Air
Retail price starting from $1,599
Excellent keyboard
Tenth-gen Intel processors
Battery life could be better
Apple's future is in ARM
Purchase
Qualities
Student laptops are a tricky balancing act between budget and performance, and naturally the needs of your particular course. If you're studying English literature, your needs are going to be a little different to those of an engineering or IT student. We'd advocate for the Apple MacBook Air as a good all-round student option, based on Apple's general reputation for quality and durability.
Yes, you can buy cheaper laptops than the MacBook Air to manage your studies on, but whether their cheaper construction will last out three to five years (or more) of study is a more open question. The lighter nature of the MacBook Air can be nicely balanced against the range of power options depending on your budget too, which makes it a solid all-round student contender.
Best Chromebook: Lenovo IdeaPad Duet Chromebook
Retail price starting from $599
2-in-1 form factor
Good battery life
Rudimentary keyboard
Low processing power
Purchase
Qualities
The Chromebook category hasn't taken off in Australia to the extent that it has in other countries. Most options have been very low-cost and pretty ordinary, with very few "premium" Chromebooks ever finding their way Down Under. Lenovo's IdeaPad Duet Chromebook straddles the "affordable" and "good" quality markets nicely, presenting rather like a low-cost Microsoft Surface, but running on Google's ChromeOS.
Overseas reviews note its exceptional battery life, and being a Chromebook, its fast operation for primarily cloud-based productivity work. As a proper 2-in-1, it's also effectively an Android tablet in its own right.